Latest Casino Bonuses

Denizens of The Deep
Deep sea fishing has always been one of my favorite past times. I began deep sea fishing in Guaymas, Mexico in the 1970s and moved on to fish in the Sea of Cortez, Rocky Point, and South Florida near Naples, Bonita Springs and Marco Island.
There are few things as exciting as hooking a big marlin or shark in the turquoise blue waters of an ocean. Even catching a smaller red snapper, yellowtail or a triggerfish has its exciting moments. Ocean fish are fighters and they will battle the hook with surprising strength before you haul them out of the deep.
The largest fish I ever caught was a five-foot hammerhead shark off the pier in Naples. I was working as associate editor for LottoWorld Magazine at the time and fishing became my favorite hobby. The fight against the shark lasted 30 minutes and it seemed like an eternity.
When I finally pulled the hammerhead to the surface, a uniformed member of the Florida Fish and Wildlife Commission walked up to me. In a kind but stern voice, he said, 'Son, take a good look at your shark and then cut the line. I can't let you pull him onto the pier. Too dangerous.'
I did and watched my big fish melt beneath the surface.
After moving to St. Maarten in the Caribbean to work as a reporter for Today, a daily newspaper, a commercial fisherman who owned a seafood restaurant and I became friends. Pete was a poker player who played against me at the Atlantis and the Hollywood Casino which had poker rooms.
He went out daily on a boat to catch fish for his customers and to sell to the other restaurants. I asked him to take me along on one of his trips.
'No problem,' he said. 'But you'll have to get up early. We leave the dock at 5 a.m.'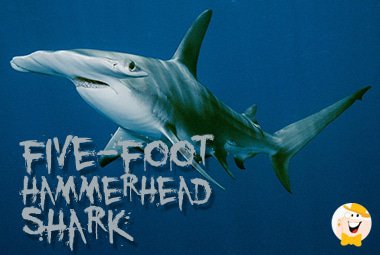 We made a date and I showed up on time. Pete took the wheel and his assistant mate and I fastened ourselves down for the ride out to the fishing grounds. We went about five miles into the Caribbean sea before the mate dropped anchor and we began fishing.
Almost immediately the fish began hitting and they were big ones. We pulled in yellowtail, red snapper, grouper and other fish that filled our hold, still thrashing and alive. At around 9 a.m., we hauled anchor and headed back to St. Maarten.
That day I dined on one of the fish I caught. Pete had his chef blacken the fish for me and it was delicious. After the meal, I thanked Pete for the experience.
'It was my pleasure,' he said. 'Deep sea fishing is a great experience. We have a saying in the Caribbean, 'Each day a person spends fishing is not counted against his lifespan.'
I shook his hand. 'In that case, Pete,' I said, 'you'll live forever.'