Casino – CalvinAyre.com
Vietnam tightens oversight of expanding casino sector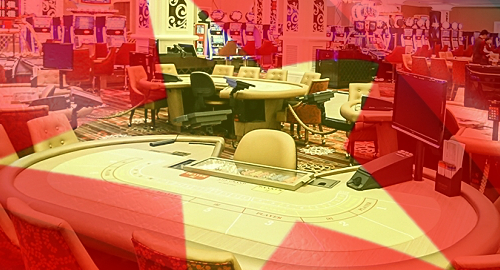 Vietnam is increasing financial surveillance of its growing casino industry to ensure the government gets its rightful share of the gambling spoils.
Last week, Vietnam's Ministry of Finance released A Circular Guiding Management and Supervision of the Collection of Taxes on Casino Business Activity. The document, which was officially issued on December 29 but only now made public, is the latest plank of the government's efforts to expand its domestic casino sector.
Among the new rules, which take effect February 12, is a requirement that casino cashiers can only use "conventional currency" to accept buy-ins from players or pay out winnings. So no gold bars, prize pigs or Bitcoin accepted (Vietnam banned all cryptocurrency payments last October).
Casinos will have to record all monetary transactions through the use of specialized software, and the collected data must be contained in revenue summaries and reported to relevant state management agencies to ensure all taxes are being paid.
Casinos must also store cash in specialized containers, which must be sealed upon their removal from gaming tables and when being taken out of casino vaults. Video surveillance systems will have to be installed to ensure compliance with the new rules.
Vietnam recently relaxed its longstanding ban on local residents gambling in casinos, although neither of the two casinos selected to participate in the three-year trial has yet to open to the public. That hasn't stopped a flurry of new casino project announcements, and the government appears eager to ensure the industry doesn't get ahead of itself.
In the meantime, the authorities continue to crack down on illegal gaming venues, including a Ho Chi Minh City poker room that was rumbled earlier this month. VNexpress reported that four individuals were arrested after police raided the den, at which 20 players were found gambling with around $18k of cash.
Poker is legal in Vietnam but the organizers of this den had no license to operate. Police said the den had been in operation for over two months, running daily from noon until the wee hours of the morning. The organizers reportedly netted up to $11k per week.
The post Vietnam tightens oversight of expanding casino sector appeared first on CalvinAyre.com.