Casino – CalvinAyre.com
Bloomberry raises $1.4B syndicated loans for investments
Philippine-listed casino operator Bloomberry Resorts Corp. has secured PHP73.5 billion ($1.4 billion) in syndicated loans to finance its future projects.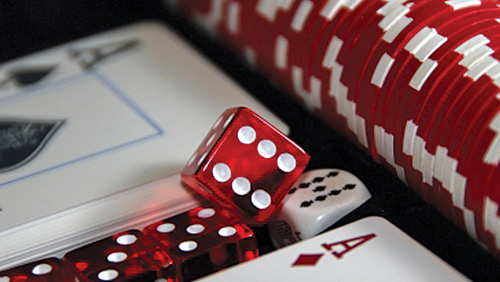 In a regulatory filing, Bloomberry announced that it inked a syndicated loan agreement with at least seven Philippine-based financial institutions through its subsidiaries Bloomberry Resorts & Hotels Inc. (BRHI) and Sureste Properties Inc. (SPI).
The banks include BDO Unibank Inc., BDO Private Bank, Inc., China Banking Corporation, Philippine National Bank, PNB Savings Bank, Robinsons Bank Corporation and United Coconut Planters Bank. BDO Capital and Investment Corp. was tapped as the lead arranger and sole bookrunner for the transaction while China Bank Capital will serve as the co-arranger.
BRHI will serve as the borrower and mortgagor, while SPI will act as the mortgagor, pledger, and surety based on the agreement, according to Bloomberry.
Bloomberry said that the multi-billion dollar loan will refinance all the existing loans of BRHI and SPI, noting that "part of the proceeds will be used for investments and working capital requirements of BRHI."
Some of Bloomberry's investments include the acquisition of a 16-hectare property in Entertainment City, where Solaire Resort & Casino and its expansion area are located. The lot has a minimum bid price of PHP37.23 billion ($750.12 million).
State-run Philippine Amusement and Gaming Corporation (PAGCOR) had been trying to auction off the twin parcels of land in Solaire, but investors snubbed the two auctions. The failed bidding forced the state regulator to dispose the lots through a negotiated sale.
Bloomberry, through SPI, submitted a proposal to PAGCOR for the acquisition of the lots after the two failed biddings in November and in January. SPI holds a long-term lease on the property until July 11, 2033. The lease is extendable for another term under certain conditions.
The casino operator is also gearing for the future implementation of its planned casino resort outside the Entertainment City and the planned tourism resort near Incheon in South Korea.  In its annual report, Bloomberry said that it is eyeing possible investments in Japan and Vietnam.
The post Bloomberry raises $1.4B syndicated loans for investments appeared first on CalvinAyre.com.