Casino – CalvinAyre.com
Florida lawmakers hope to resurrect dead gambling bill in special session
On Easter Sunday, Florida lawmakers hatched a plan to bring dead gambling legislation back to life.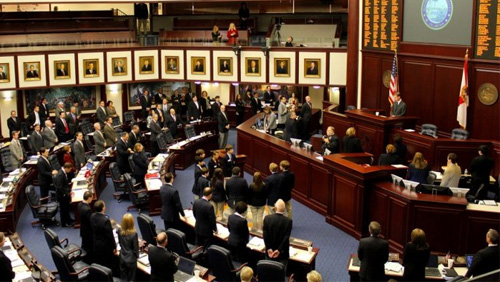 The Sun Sentinel reported that Florida lawmakers are considering a call for a special session this month to talk about the future of gambling in Florida. The idea cropped up over the weekend after Florida's current gambling deal with the Seminole tribe expired on Friday.
State Rep. Jared Moskowitz said there had been talks for lawmakers to hold a special legislative session to come up with a gambling legislation that all parties will agree on.
Moskowitz clarified that there's no consensus yet on whether to hold a special session for a gambling bill. He likened the status for a planned special session on gambling bills to two individuals who just met on dating app Tinder.
"I can tell you that I have been contacted, and have had some preliminary conversations on what a bill might look like. It is very early," Moskowitz said, according to the news outlet.
Gambling remains one of the most difficult issues facing Florida legislators.
Florida's House of Representatives has traditionally shown less enthusiasm about gambling expansion. The Senate, on the other hand, wants to approve a broad gambling measure that will allow daily fantasy sports operations as well as slots at greyhound and horseracing tracks in eight counties, among other options.
State Sen. Bill Galvano, who will become Senate president in November, confirmed that there have been discussions regarding the state's existing deal with the Seminole Tribe but "there is no agreement."
Florida lawmakers know that much is at stake when the state's so-called "forbearance" agreement with the Seminole tribe expired on March 30. They fear that the Seminoles will stop remitting an annual $300 million to the state as payment for the exclusive rights to house-banked table games as well as slot machines outside Miami-Dade and Broward counties after the agreement ended over the weekend.
At the same time, lawmakers are still torn on whether to renew the agreement or to expand gambling to other counties. Judging by Florida lawmakers' track record on gambling bills, political analysts are less than optimistic that something good will come out of these discussions.
The post Florida lawmakers hope to resurrect dead gambling bill in special session appeared first on CalvinAyre.com.