Casino – CalvinAyre.com
GEG may still build casino in the Philippines—but not in Boracay
With the idyllic resort island of Boracay now off-limits to casinos, Macau-based casino operator Galaxy Entertainment Group (GEG) still has 7,640 islands to choose from for its planned $500 million integrated resort in the country.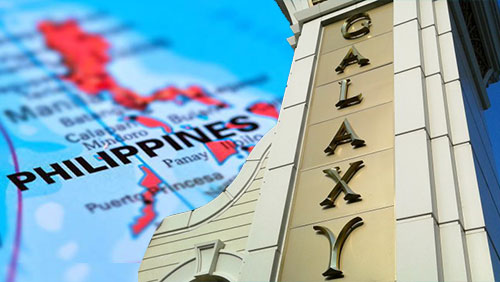 The Philippine Daily Inquirer reported that GEG may still pursue its plans of building an integrated resort on a tropical island but not in Boracay, which has been ordered closed to tourists for six months.
Philippine Presidential Spokesman Harry Roque said GEG could look at other jurisdictions in the Philippines for its integrated resort plan since the Philippine Amusement and Gaming Corporation (PAGCOR) has already granted its provisional license.
"So they (GEG) could have a provisional license. If they can't build in Boracay, perhaps they could build elsewhere," Roque said, according to the news outlet.
In March, PAGCOR granted GEG and its local partner, Leisure & Resorts World Corp. (LRWC) its request for a provisional license after the group met the initial documentary requirements, including a Certificate of No Objection and a minimum investment commitment of $300 million.
GEG, through its subsidiary Boracay Philippines Resort and Leisure Corporation (BPRLC), managed to get the green light for the construction of the integrated resort in Boracay because the island falls under the Greenfield Zone category, according to PAGCOR. Greenfield Zones are areas with high potential for tourism development and no existing casino.
"The provisional license is only the start of a very long and tedious process of compliance that every integrated-resort operator must go through before they can be issued by PAGCOR a Notice to Commence Casino Operations and eventually, a regular casino gaming license," PAGCOR said in an e-mailed statement to CalvinAyre.com.
Meanwhile, PAGCOR chair Andrea Domingo believes that GEG wouldn't risk tainting its image as one of the most prestigious casino operators in Asia by disregarding Philippines' environmental laws.
Domingo also clarified that GEG and LRWC would not be building a mega casino, contrary to reports.
"With their provisional license, they can now proceed to meet the requirements for a real license," Domingo said. "One emphasis is that they should follow all environment laws, rules and regulations. Without that, they will not be able to build any infrastructure."
The post GEG may still build casino in the Philippines—but not in Boracay appeared first on CalvinAyre.com.