Casino – CalvinAyre.com
Japan government to lift poker ban in latest IR bill
The Japanese government won't restrict casino operators from offering poker games to their guests under the latest Integrated Resorts (IR) bill.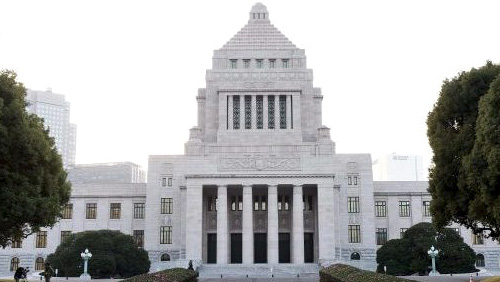 On Monday, The Mainichi reported that Japanese government made a 180-degree turn on its policy against poker after realizing that the game is one of the main attractions of many integrated resorts around the world.
According to the report, the government initially planned to bar casino operators from offering games where players compete directly with each other directly—such as poker, mahjong, and shogi—due to the difficulty of keeping the games fair.
The IR bill currently states that casino operators may only offer games that guarantee fairness to their guests. The approved games for the integrated resorts, which will only be available on casino premises, are roulette, blackjack and baccarat. But after observing casinos in Las Vegas and Macau, framers of Japan's IR bill realized that they can also harness poker's money-making potential.
Government officials believe that holding professional poker tournaments in Japan will draw hordes of poker fans from all over the globe and will translate into more revenues for the state.
To ensure the fairness, acquaintances may be banned from sitting at the same table. The dealer will also play a major role in ensure the fairness of poker by selecting players who wish to join the game.
The "casino management committees" will be the final arbiter to determine which games to allow in the Japanese integrated resorts. The committees will be created once the IR bill is enacted.
Prime Minister Shinzo Abe has been pushing for the Japanese Diet to swiftly act on the IR Bill before lawmakers adjourn on June 22. He even led the presentation of the proposed casino measure as he brushed aside a flurry of personal political scandals. Analysts expect the Japanese casino industry to become a US$15 billion market on the basis that the country will issue two licenses.
The post Japan government to lift poker ban in latest IR bill appeared first on CalvinAyre.com.