Casino – CalvinAyre.com
Paradise Co. net profit free fall continues in Q1 2018
South Korean casino operator Paradise Co. Ltd. extended its financial losing streak in the first quarter of 2018 with net income plunging 61.6 percent.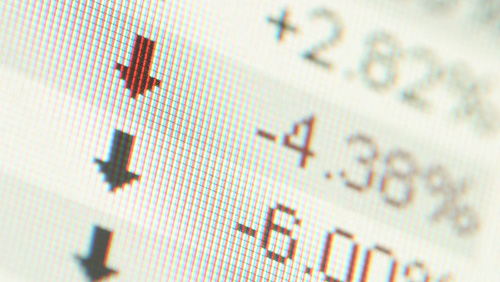 Latest figures from Paradise Co. showed that its net for the first three months of 2018 dropped to KRW3.10 billion (US$2.88 million) from KRW5.01 billion ($4.68 million) in the same period last year.
This was the fifth consecutive time that the casino operator's net income dropped since the first quarter of 2017. Paradise's net income result also came as a surprise especially after its casino sales jumped 19.9 percent to KRW149.37 billion ($140.40 million) in the three months ending March 2018.
Paradise reported an operating profit of approximately KRW4.81 billion ($4.49 million) during the first quarter of the year versus an operating loss of KRW7.70 billion in the first three months of 2017.
Table revenue for the January-March period was up 19.3 percent to KRW138.57 billion ($130.25 million), while machine revenue rose 26.8 percent to nearly KRW10.80 billion ($10.15 million). The amount of cash exchanged for chips by customers at the table in Q1 also climbed 20 percent year-on-year to just over KRW1.36 trillion ($1.28 billion).
The South Korean-listed firm didn't give any explanation behind the firm's Q1 2018 financial results. The revenue results were collated from Paradise's four foreigners-only casinos: Walkerhill in Seoul; Jeju Grand on Jeju Island; Busan Casino in the southern port city of Busan; and Paradise City in Incheon, near the main international airport serving Seoul.
Aside from the first quarter financial results, Paradise notified the Korea Exchange on Thursday about its casino sales for the month of April and its business performance for full-year 2018.
The company reported that its April casino sales were down 0.7 percent to KRW38.39 billion ($35.86 million) year-on-year.
Table games, where the bulk of the group's total casino sales came, dipped 0.1 percent to KRW35.67 billion ($33.32 million) while gaming machine sales fell 8 percent to KRW2.72 billion ($2.54 million).
The results bring Paradise's casino sales for the first four months of 2018 at KRW187.05 billion ($174.74 million), up 14.5 percent during the same period last year.
The post Paradise Co. net profit free fall continues in Q1 2018 appeared first on CalvinAyre.com.