Casino – CalvinAyre.com
Prosecutor handling Okada fraud case draws ire of Philippine justice official
Japanese billionaire Kazuo Okada is not yet off the hook as far as his $3 million fraud case in the Philippines is concerned.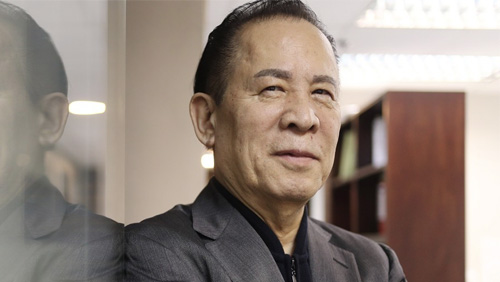 The Philippine's Department of Justice (DOJ) has launched a probe against the city prosecutor who dismissed the four counts of estafa (fraud case) that Tiger Resort Leisure and Entertainment Inc. (TRLEI) filed against Okada for alleged bias, according to Philippine News Agency report.
Philippine Justice Secretary Menardo Guevara confirmed that Paranaque City Prosecutor Amerhassan Paudac will be investigated to determine whether he prematurely disclosed the decision on Okada's fraud case. There's a possibility that Paudac's dismissal of Okada's fraud case will be voided if Paudac is found guilty of leaking the decision.
"I will look into this matter ASAP. Premature disclosure of orders and resolutions prior to official release is not allowed unless there are compelling reasons that would sufficiently justify the same," Guevara said, according to the news outlet.
TRLEI, a subsidiary of Japanese gaming conglomerate Universal Entertainment Corp., accused Paudac of partiality after his ruling on Okada's fraud case made its way to social media networks like Instagram and Facebook before the casino operator even received the copy of the resolution.
The firm claimed in its motion for inhibition that Chloe Kim, who was believed to be connected with Okada, posted the dispositive portions—including the signatures—of Paudac's resolution junking Okada's fraud cases as early as May 18.
When the casino developer and operator asked the status of its case in Paudac's office, TRLEI said that they were informed that no resolution was available for release.
"Resolutions purportedly disposing the captioned cases in favor of respondent Okada have apparently been leaked… as shown by the unlawful publication thereof in the Facebook and Instagram accounts of his (Okada's) close companion, Chloe Kim, although said resolutions have not been officially released," TRLEI alleged in its pleading.
Okada's camp, for its part, insisted that Paudac's resolution was already available for pick up by the UEC's lawyers on May 18, claiming that not a single TRLEI representative came to the prosecutor's office to get the copies of the resolution on that day.
Last week, Philippine prosecutors in Makati and Paranaque Cities junked the $10 million perjury and fraud complaints against Okada after they failed to find a probable cause to move the case forward to the lower court.
The post Prosecutor handling Okada fraud case draws ire of Philippine justice official appeared first on CalvinAyre.com.