Casino – CalvinAyre.com
Donaco wins casino lease case vs Thai shareholders
A Cambodian court has prevented Star Vegas's Thai vendors from terminating the casino's 50-year land lease.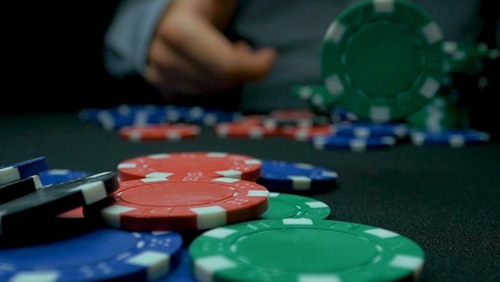 In a disclosure to the Australian Stock Exchange, Donaco International announced that the Bantaey Meanchey Court of First Instance has issued an injunction order stopping Star Vegas casino landlord, Lee Hoe Property Co. Ltd., from ending the lease.
Lee Hoe Property is owned by Thai shareholders Somboon Sukcharoenkraisri, Techatut Sukcharoenkraisri and Bhuvasith Chaiarunrojh. Donaco earlier sought the court's intervention after the lessor threatened to terminate the lease, on contrived and spurious grounds.
"This complements the previous injunction granted in Donaco's favor, to prevent the vendors from engaging in illegal competition in the Poipet area, in breach of the sale agreements for the Star Vegas," Donaco said in a statement.
The trio have already expressed their intention to appeal the decision of the Cambodian court to issue an injunction, according to the Australia-listed firm.
Previous financial showed that Donaco had entered an agreement with the Thai vendors of Star Vegas for the casino operator to oversee a property called Star Paradise. Donaco began operating Star Paradise in September 2016 with 40 tables, according to earlier filings. Star Paradise is located adjacent to the Star Vegas property, which the Australia-listed firm acquired in July 2015 from the same Thai business partner.
In its deal to acquire Star Vegas, Donaco said the parties agreed that the Star Paradise gaming venue could not operate without Donaco's consent. Donaco, however, claimed that the Thai vendors breached their non-competition clause agreement by continuing to conduct gaming operations at the Star Paradise following the demise of their arrangement.
Donaco scored a major legal victory against the Thai vendors in December after the Cambodian court issued an interim injunction to close Star Paradise.
Last week, an Australian court extended the freeze order on some 148 million Donaco shares held by several Thai vendors for five more months as they are now part of a legal claim.
The casino is seeking to claim US$190 million in damages from the three shareholders.
The post Donaco wins casino lease case vs Thai shareholders appeared first on CalvinAyre.com.