Casino – CalvinAyre.com
Loan to developers of 'The 13' casino project repayable on demand
South Shore Holdings Ltd. (SSH), the developers of 'The 13' casino in Macau, have announced that a loan with a principal value of $387.4 million is now payable to the lenders "on demand." A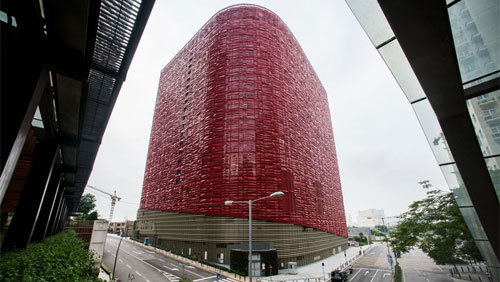 covenant on the loan, originally required that the hotel operations be open by the end of July, 2017; however, SSH has renegotiated the terms several times with the lender since the original agreement was signed. In a filing from yesterday, SSH now hopes to open the hotel by July 31 of this year – instead and has contacted the lender about another extension. The unnamed lender has still not provided written confirmation by the time this story was written.
Since there has not been a response by the lender, SSH has stated in its announcement, "As a result, as at the date of this announcement, such bank borrowings are repayable on demand." It added that it felt certain that it could "obtain all the licences for the operation of hotel business from the relevant authorities by the end of July 2018."
In its 2017 annual filing, which was published in July of last year, SSH – then known as 'The 13 Holdings Ltd.' – said that it had already drawn around $384.7 million from a six-year term loan of approximately $388.5 million that it had been provided through a "mainland China-based bank." That same month, Bloomberg reported that the company had missed its hotel opening deadline condition that had been stipulated in another loan agreement worth $382 million that was issued by the Bank of Communications Co. Ltd.
For its annual report through March 31, 2018, filed yesterday, SSH said, "Up to the date of this announcement, the group has not been rejected on the application for extension." It also added, "The bank has frequent communications with the group on the progress of hotel opening preparation and also shows the positive support on the group. Therefore, the directors of the company do not expect the application of further extension will be withheld by the relevant bank."
The project has met a series of delays since it was first begun two years ago. There have been a number of construction, as well as funding, delays, and the opening date has continuously been pushed back. Most recently, SSH expected to open the hotel tomorrow, but will miss that target, as well. There are now questions regarding licensing, with SSH "hoping" to secure a licensing agreement with an existing operator in Macau.
The post Loan to developers of 'The 13' casino project repayable on demand appeared first on CalvinAyre.com.