Casino – CalvinAyre.com
Macau christens casino designed by famed architect Zaha Hadid
Last Friday, Macau welcomed a new casino when it turned on the lights in the Morpheus resort. The resort, which was designed by the late architect Zaha Hadid, features characteristics commonly seen in her work, such as futuristic curves and skeletal steel structures.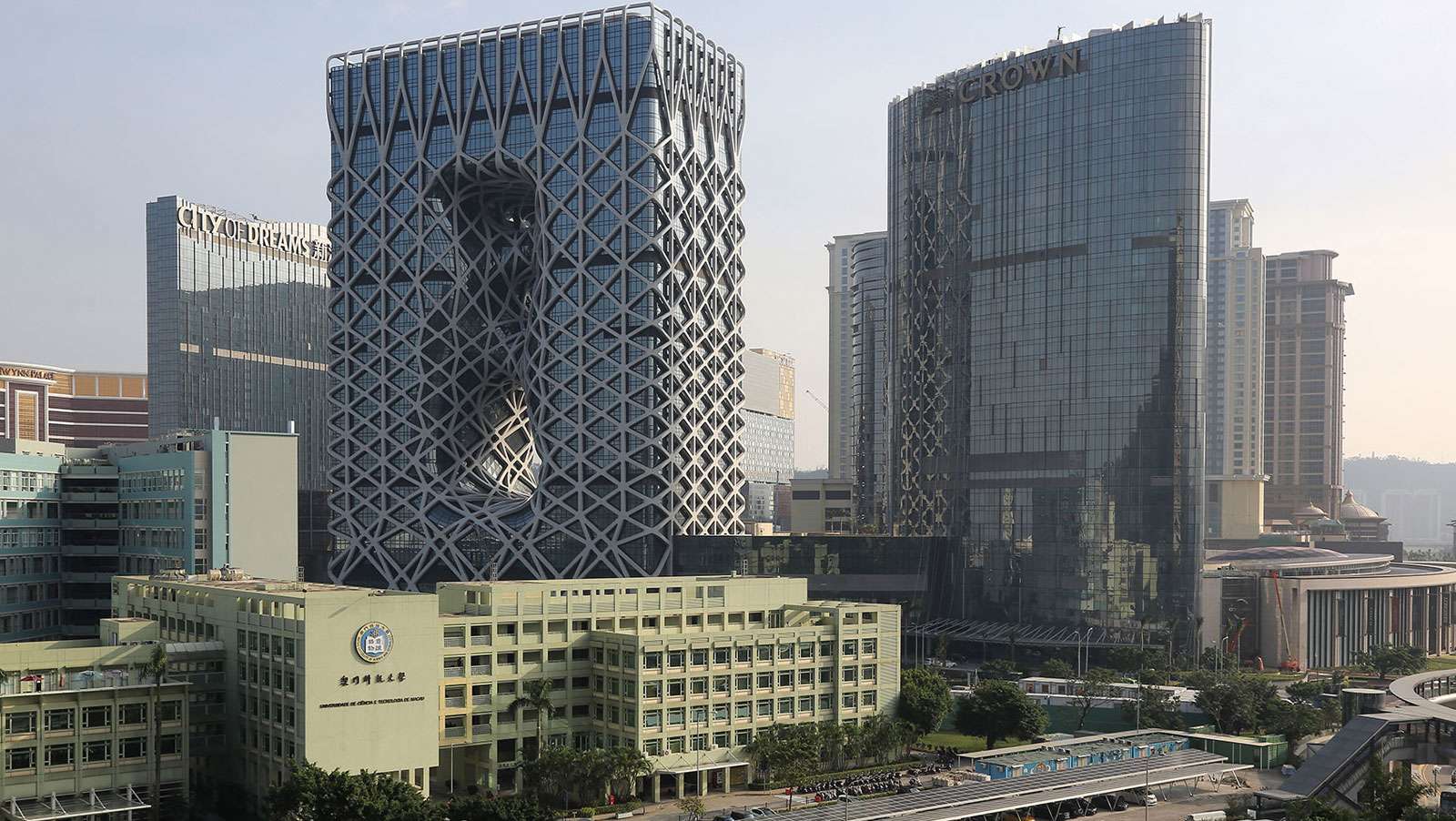 The $1.1-billion structure adds a 42-story building to the skyline in Macau. It was named after the Greek god of dreams and was developed by Melco International. Construction initially began in 2013 and Melco chairman Lawrence Ho chose Hadid for the design in order "to find the most iconic architect that can do something just insane."
The top floors of Morpheus are reserved for high rollers. They offer duplex villas with private in-room gyms and massage rooms. The top floors also provide an exclusive gaming area open only to the high rollers.
Morpheus is designed to be the flagship hotel for Melco's City of Dreams in Macau. According to Ho, "Everything we built up until now has been to build up a great showcase."
There are no internal columns in the building – the first of its kind in all of Asia. Instead, the exoskeleton frame supports the entire structure. It was designed to look like the number "eight," which is often correlated with fortune and prosperity.
The launch of the resort comes after China began a crackdown on corruption in 2012. Casino revenue suffered for years following the crackdown, and only last year started to show signs of life.  This year has been particularly favorable to the casinos.
Following the increased regulations and oversight, Macau has now seen an explosion of mega-resorts that offer everything from theme parks to luxury spas. While the VIP gambling market has begun to return and drive up revenue, the mass market is still trying to catch up. The mega-resorts are an attempt to attract that market.
Hadid passed away in 2016. She was the first female to earn the Pritzker Prize, an award given to a living architect whose work combines vision, talent and commitment and who has consistently contributed to humanity through architecture. Hadid, who held dual nationality from Iraq and the UK, won the prize in 2004 and also won the UK's Stirling Prize for architecture in 2010 and 2011.
The post Macau christens casino designed by famed architect Zaha Hadid appeared first on CalvinAyre.com.