Casino – CalvinAyre.com
North Carolina lawmakers scramble to pass bill vs illegal gambling machines
Members of North Carolina's House of Representatives are racing against time to pass a bill that will add more teeth to the state's current gambling law.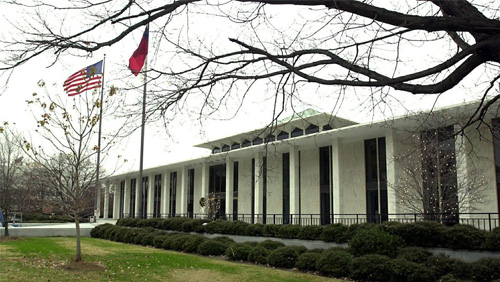 With only a few days before the end of the legislative session, The News Observer reported that North Carolina's House Finance Committee presented a rewritten version of House Bill 471, which seeks to increase the penalty on illegal possession of gambling machines from misdemeanor to felony charges. The bill also authorizes law enforcement officers to confiscate electronic gaming machines while a felony trial is ongoing.
Under existing North Carolina law, violators are still able to make money from gambling machines since they are only facing misdemeanor charges. House Bill 471 sponsor Rep. Destin Hall believes that the measure "will put some teeth" into the existing law.
Political analysts, however, believe that the measure may not even reach the desk of North Carolina Gov. Roy Cooper this year since the state Senate is focused on finishing the legislative session on time. Senate Rules chair Bill Rabon had already announced that the Senate will only prioritize constitutional amendments and local bills before the session ends this week.
Terminally ill man succumbs to cancer days after taking casino trip
In other gambling news, the terminally ill man who had one last big day at Bally's Atlantic City last week passed away on Monday.
The Associated Press reported that 71-year-old John Mudry, who was inflicted with a rare form of non-treatable bladder cancer, died peacefully at a nursing home in Toms River.
Mudry made headlines last week after his wish to have one last big day at Bally's Atlantic City was fulfilled, thanks to the efforts of his family, his hospice caretakers and health care providers. The septuagenarian played several hands of blackjack and handed a few hundred dollars of his winnings to his great-niece.
Bally's operator Caesars Entertainment treated Mudry's family to a complimentary lunch at Buca di Beppo after several rounds of blackjack as part of its corporate social responsibility program.
The post North Carolina lawmakers scramble to pass bill vs illegal gambling machines appeared first on CalvinAyre.com.