Casino – CalvinAyre.com
Detroit casino revenue rose 3.9% in Q2 2017
Aggregate revenue of three Detroit casinos rose by 3.9 percent in the second quarter of 2018, according to the latest Michigan Gaming Control Board (MGCB) report.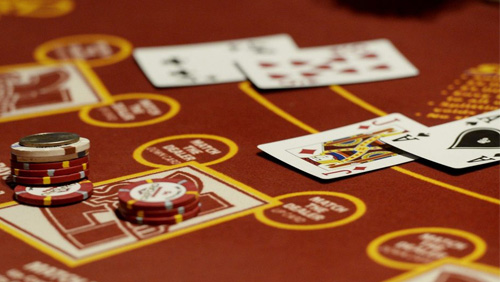 Financial data show that Detroit's three casinos—the MGM Grand Detroit, MotorCity, and Greektown Casino—posted a combined revenue of $367.9 million during the April to June 2018 period, higher than the $353.55 million revenue it raked in the same period last year.
MGM continued to dominate the Detroit casino market with 44 percent share, followed by MotorCity with 33 percent share, and Greektown with 23 percent share, according to MGCB.
Figures showed that MGM's Q2 2018 revenue reached $157.4 million, 5.8 percent higher than the $148.27 million it posted during the prior-year period. On the other hand, MotorCity's revenue climbed 3.4 percent to $124.9 million in the three months ending June 2018, from $120.65 million a year ago.
Greektown's revenue inched up 1.2 percent to $85.6 million in the second quarter of 2018 from $84.57 million in the same period last year.
The MGCB did not provide any commentary on the latest financial report of the three casinos.
The board also released the June figures of the three Detroit casinos, which saw a 5.3 percent increase compared to the June 2017 results.
MGM, MotorCity, and Greektown registered a combined $119.1 million in aggregate revenue last month, from $113.17 million in June 2017. Though the numbers indicated an increase from last year, the Michigan board noted that it's a 4.4 percent decline from the revenues generated in May 2018.
MGM's monthly revenue rose 6.6 percent to $51.8 million when compared with June 2017. At MotorCity, revenue increased 4.4 percent to $39.6 million. Greektown revenue was up 4.4 percent to $27.7 million.
MGCB reported that the three casinos remitted a total of $9.6 million in gaming taxes to the state of Michigan last month, a 4.3 percent rise from the $9.2 million that the facilities paid in June 2017. On the other hand, the three casinos told the state regulator that it paid $14.2 million in wagering taxes and development agreements to the City of Detroit in June 2017.
The post Detroit casino revenue rose 3.9% in Q2 2017 appeared first on CalvinAyre.com.