Casino – CalvinAyre.com
Genting Singapore could be one of first to win Japanese gaming license
The Genting Group recently missed out on an opportunity to expand into Spain when its Genting UK subsidiary lost a bid for a new casino planned for Andorra. However, it may not have necessarily been a bad thing. According to at least one brokerage, the company could be a favorite to be awarded a gambling license in Japan.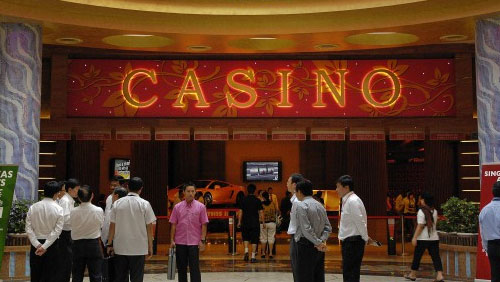 Maybank Kim Eng Securities said last Sunday that Genting, through its Genting Singapore subsidiary, "stands a good chance to win a licence thanks to its responsible gaming experience and solid net cash position." It added that lawmakers in Japan repeatedly refer to measures taken by casinos in Singapore to ensure social responsibility. As one of the most successful operators in the country, Genting Singapore has a distinct advantage for a Japanese license.
Samuel Yin Shao Yang, the Maybank analyst who provided the report, pointed out that Genting Singapore, which operates Resorts World Sentosa, has cash reserves of more than US$2.2 billion. This would go a long way for any casino development in Japan, giving it a great amount of strength in the bidding process.
After an intense battle over gambling in Japan that forced the legislative session to be extended, the country finally approved the Integrated Resort Implementation Bill last Friday. The bill authorizes three large-scale gaming operations to be built initially, with the possibility of more added following a review after the first seven years of operations.
The Japanese government will more than likely begin to request development bids next year, but the first licenses won't be issued until 2020. Based on development times for the projects, it's possible that the first casino won't be ready until 2025 at the earliest. Casino operators will have to limit gaming floor space at no more than 3% of the overall footprint and must pay a tax of 30% on all gaming revenue.
According to some analysts, the gross gaming revenue (GGR) for Japanese casinos could range anywhere from US$6 billion to US$40 billion each year. If it reaches the high end of the spectrum, it would be on par with casinos in Macau, whose 2017 GGR was around US$33 billion. If it's at the low end, it would be slightly better than those in Singapore, which reported around US$4.6 billion in GGR in 2017.
The post Genting Singapore could be one of first to win Japanese gaming license appeared first on CalvinAyre.com.