Casino – CalvinAyre.com
Pennsylvania slot machines eke $2.35B revenue in FY 2017-18
Gross revenues of Pennsylvania casinos slot machines inched up by 0.7 percent during the state's most recent fiscal year, according to Pennsylvania Gaming Control Board (PGCB).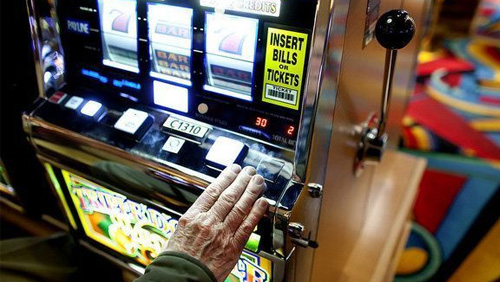 Financial data provided by the state gambling regulator showed that the combined slot machine revenues of Pennsylvania's 12 casinos rebounded a tad bit to $2.35 billion in the fiscal year that ended June 2018, from $2.33 billion in the fiscal year 2016-17. However, the total slot machine revenue for FY2017-18 wasnowhere near the $2.5 billion peak that Pennsylvania saw in FY 2011-12.
Meanwhile, tax revenues generated from slot machine play dropped for the second consecutive fiscal year by as much as 3.5 percent to $1.19 billion in FY 2017-2018 from $1.23 billion during the previous fiscal year.
At least five of the 12 casinos report year-on-year slot machine revenue gains in FY 2017-18, with Valley Forge Casino Resort leading the pack. Data showed that Valley Forge's slot machines were sizzling hot with gross revenues climbing by 8.05 percent to $86.67 million in the most recent fiscal year from $80.23 million in the previous year.
The state's perennial slots champ, the Parx Casino in Philadelphia, posted total slot machine gross revenue of $400.73 million in FY2017-18, 3.66 percent higher than the $386.59 million it posted in the previous fiscal year.
Trailing behind Valley Forge and Parx Casino was Rivers Casino, which saw a 3.35 percent jump in its slots machines gross revenue. Rivers Casino reported that its slots machines registered $274.24 million in slots machines revenue during the recent fiscal year.
Lady Luck Casino Nemacolin was the biggest loser among the 12 Pennsylvania casinos, according to the state regulator. The unlucky Lady Luck Casino saw its slot machine gross revenue plunge by 4.29 percent to $28.86 million in FY2017-18, from $30.17 million in the fiscal period that ended in June 2017.
Lady Luck also frowned at Meadows Casino, whose slots machine gross revenue dropped by 3.85 percent to $209.52 million in FY2017-18 from $217.91 million in FY2016-17.
Meanwhile, slot machine gross revenue of SugarHouse Casino remained unchanged at $178.91 million.The PGCB pointed out that the data did not reflect the total annual gaming revenue that included table games. The state regulator said that it will be providing the total gaming revenue figures later this month.
The post Pennsylvania slot machines eke $2.35B revenue in FY 2017-18 appeared first on CalvinAyre.com.