Casino – CalvinAyre.com
Casino ramp up boosts Landing Int'l H1 profit to $35.7M
Profits of Hong Kong-listed casino investor Landing International grew more than four-fold in the first six half of 2018, as the company's bet on the casino industry paid off.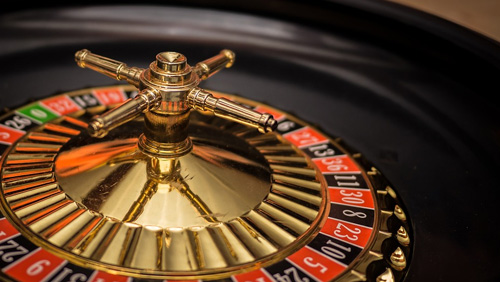 Financial records showed that Landing International's profit rose to HKD280.57 million ($35.7 million) in the first six months of 2018 from HKD48.58 million ($6.19 million) in the same period in 2017.
The company also registered a significant jump in its consolidated revenue in H1 2018, rising by as much as 360 percent to HKD1.75 billion ($222.95 million) from HKD381 million ($48.54 million) year-on-year.
Adjusted earnings before interest, taxation, depreciation and amortization (EBITDA) from the group's operating segments reached HKD764.7 million in the first half of the year. From a HKD45 million ($5.73 million) EBITDA loss in H1 2017, Landing announced that it managed to post an adjusted EBITDA of around HKD764.7 million ($97.42 million) in the six months to June 30, 2018.
Landing attributed the profit jump to the revenue contribution to its "gaming business," following the relocation of Landing Casino to Jeju Shinhwa World last February 25.
Jeju Shinhwa World is a family-oriented integrated resort in South Korea's island holiday destination Jeju. It offers a selection of premium hotels with more than 2,000 luxurious hotel rooms and villas, a convention center equipped with full meeting and conference facilities, several tourist attractions including a theme park, a waterpark, a Korean culture entertainment zone and Transformers Autobot Exhibition, and a casino.
Yang Zhihui, chairman and executive director of Landing International, considers Jeju Shinhwa a "game changer in the industry," assuring investors that they will "ramp up the business and operations" to strengthen its position in the market.
Meanwhile, gross gaming revenue of Landing Casino for the six months to June 30 leaped by 1,281 percent to HKD2.41 billion ($307.03 million), compared to HKD174.5 million ($22.23 million) a year earlier.
The Group's segment profit from the gaming business for January-June 2018 period stands at HKD754.8 million ($91.16 million), 8,500 percent increase from the HKD8.9 million ($1.13 million) profit it reported during the prior-year period.
Landing International reportedly paid a total of HKD1 billion ($127.4 million) in rebates, commissions and allowances to customers and gaming counterparties in H1 2018, up 2,573 percent from HKD37.4 million ($4.76 million) in the prior-year period.
On Friday, the company launched the Shinhwa Waterpark at Jeju Shinhwa World, featuring 13 indoor and outdoor pools, including artificial wave pool, slides, outdoor cabanas and sauna facilities.
Landing will also hold a groundbreaking ceremony of its integrated resorts in the Philippines next week. It would be recalled that state regulator Philippine Amusement and Gaming Corporation (PAGCOR) has granted the casino investor with a provisional license to operate a casino within the Entertainment City in Manila.
The post Casino ramp up boosts Landing Int'l H1 profit to $35.7M appeared first on CalvinAyre.com.