Casino – CalvinAyre.com
Macau Legend swings to profit in H1 2018 after Landmark Hotel sale
Macau-based casino operator Macau Legend Development Ltd. (MLD) turned profitable in the first half of 2018 after selling the Landmark Macau casino hotel.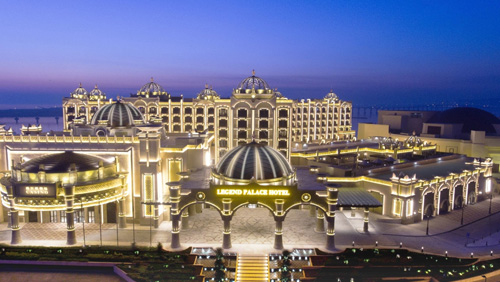 In a regulatory filing, MLD told investors that it managed to reverse the HKD229-million loss (US$29.18 million) it registered during the first six months of 2017 and bring the company to profitability in H1 2018 after completing the casino hotel sale in April.
MLD sold 100 percent of its equity in New Macau Landmark Management Ltd., which controls the Landmark Macau, to at least four buyers in March 2018, including Macau-based Dong Lap Hong Investment Company (DLHIC).
DLHIC, owned by Chong Sio Kin, president of the board of the Macau General Association of Real Estate, reportedly acquired 58 percent of shares in Macau Legend.
Based on its estimates, MLD expects to collect an estimated HKD3.3 billion ($420.43 million) from Landmark Macau's sale. MLD based its estimates on "the purchase price, net liabilities value and carrying amount of the sale loan of New Macau Landmark Management as at December 31, 2017."
MLD clarified that is still in the process of finalizing the unaudited consolidated interim results for the six months ended 30 June 2018. Its profit alert was based "on the preliminary review by the company's management of the unaudited consolidated management accounts of the Group which have not been reviewed or audited by the auditors of the company."
In May, MLD said part of the proceeds from the sale of the Landmark Macau will fund its expansion projects. This includes MLD's plans to develop a "bungalow-type resort" on land adjacent to Savan Legend, one of "several" projects MLD has on its mind for the Laos market.
MLD is also looking at planting its flag in the Cambodian city of Siem Reap, a popular tourist area in the country's northeast.
The proceeds also help fund expansion of MLD's Fisherman's Wharf property on Macau's peninsula, where MLD already has two hotels with plans to build a third one underway.
The post Macau Legend swings to profit in H1 2018 after Landmark Hotel sale appeared first on CalvinAyre.com.