Casino – CalvinAyre.com
Paradise Co. slashes Q2 net loss as more Japanese tourists play
South Korea-listed casino operator Paradise Co. Ltd has slashed its net loss by 91 percent in the second quarter of 2018, thanks to the influx of Japanese players in the country.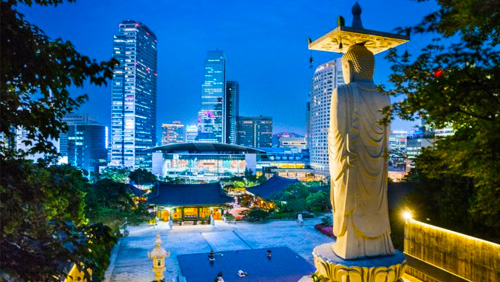 In a disclosure to the Korea Exchange on Wednesday, Paradise reported an improved net loss of KRW1.7 billion (US$1.5 million) for the three months ended June 30, 2018, against the KRW19.45 billion (US17.37 million) net loss it registered in the same period a year ago.
Paradise also incurred an operating loss of KRW67 million (US$59,847) during the second quarter of 2018 versus an operating loss of approximately KRW27.3 billion ($24.39 million) a year earlier.
The figures, however, paled in comparison with its first quarter 2018 performance, which chalked a net profit of KRW3.1 billion (US$2.77 million). For the first half of 2018, Paradise reported a total profit of KRW1.4 billion (US$1.25 million).
The results were collated from Paradise's four foreigners-only casinos: Walkerhill in Seoul; Jeju Grand on Jeju Island; Busan Casino in the southern port city of Busan; and Paradise City in Incheon, near the main international airport serving Seoul.
According to Paradise, the improvement in quarterly results may be attributed to the influx of Japanese VIP players in its gaming facilities which offset the Chinese VIP demand. It would be recalled that South Korean foreigners-only casinos were battered by Beijing's decision to restrict Chinese group tours to South Korea in protest of the 2017 deployment of a U.S. missile system on Korean soil.
Data from the Korea Tourism Organization showed that the number of Chinese visitors to South Korea fell 3.7 percent in the first half of 2018. Chinese tourists accounted for 30.1 percent of all visitor arrivals to South Korea in the first half of 2018.
Paradise added that the solid VIP traffic from other countries also provided support to the casino operator's second quarter bottom line. The casino operator reported that total revenue from sales rose by 29.4 percent year-on-year to nearly KRW181.1 billion (US$161.77 million) in the second quarter.
South Korea's first major integrated resort casino Paradise City benefited much from the increased Japanese visitation as it posted a record casino drop in Q2. Data showed that Paradise City casino sales rose 52.6 percent to nearly KRW53.5 billion (US$47.79 million) in the second quarter of 2018.
The property's net loss reached KRW8.1 billion (US$7.24 million) in Q2 2018, down from KRW21.8 billion (US$19.47 million) loss reported in the same period last year.
The post Paradise Co. slashes Q2 net loss as more Japanese tourists play appeared first on CalvinAyre.com.