Casino – CalvinAyre.com
Traders call out Melco Philippines over 'unfair' tender offer price
The share price offered by the operator of City of Dreams Manila to its shareholders prior to being delisted from the Philippine Stock Exchange (PSE) has been criticized by analysts as too low, local news outlet BusinessWorld reported.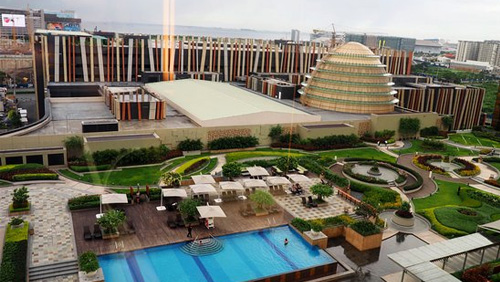 Melco Resorts and Entertainment (Philippines) Corporation, in its petition for voluntary delisting, had set a tender offer price of PHP7.25 ($0.13) per share for about 1.57 billion shares, constituting about 27% of the company.
This price, as calculated by independent financial adviser FTI Consulting Philippines, Inc. (FTI CPI), is higher than the stock's price of PHP6.21 ($0.12) as of September 7. Furthermore, the volume weighted average price of the stock was calculated at PHP7.32 ($0.14) over a one-year period, and PHP6.52 ($0.12) over six months.
Even so, the price is half of its initial public offering (IPO) price of PHP14 ($0.26) back in 2013.
Jervin De Celis, a trader at Timson Securities, Inc., said, "[W]hat makes the tender offer unfair is that their follow on offer price was at P14 five years ago and [Melco Philippines] was not even earning that time. Now that they're starting to earn, they're buying back the shares at almost half the price below the IPO price."
Another trader, Aniceto Pangan from Diversified Securities, Inc., saw the tender offer as disadvantageous to long-term investors who had held on to the stock the past five years.
"It's unfair for those investors who were offered a higher price during their IPO and follow on offering, considering they stayed on and saw more of a long term investment… [T]hey are the ones who will lose money here," Pangan said.
Piper Chaucer Tan, research associate for Philstocks Financial, Inc., meanwhile, noted that upon Melco's delisting, it would be much harder to sell the shares for a better price. "If you don't [accept the tender offer], you don't have a reference price and [Melco Philippines] will determine the price per share of your stock position… [T]hey can value it below the tender offer price," he added.
In order for the delisting to proceed, majority shareholder MCO (Philippines) Investments Limited, which already holds 73% of outstanding shares, would need to raise its stake to 95%, through the tender offer conducted from October 3 to 30. The delisting is planned to take effect on November 13.
Parent company, Hong Kong-based Melco International Development Limited, has said that the delisting would allow MCO "to consolidate its interests in [Melco Philippines] to better support and facilitate [Melco Philippines'] future business plans."
In its tender offer report for Melco Philippines, FTI CPI cited "unpredictable" casino and gaming policies of the current Philippine administration as a concern in holding gambling-related investments in the country.
Melco International has signified its prioritizing of Japan among its "near to mid-term" plans, with the third-largest economy having passed legislation for the setting up of three large-scale integrated resorts in the years to come.
The post Traders call out Melco Philippines over 'unfair' tender offer price appeared first on CalvinAyre.com.