Casino – CalvinAyre.com
Hard Rock receives slap on the wrist from NJ gambling regulator
Hard Rock International has been slapped on the wrist by the New Jersey Division of Gaming Enforcement (NJDGE) for not adhering to compliance guidelines. While the company recently applied for casino licenses for two new executives, it somehow managed to forget to inform the board of another executive and received a fine at the end of last month as a result.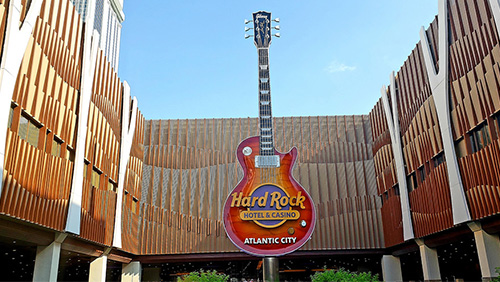 The fine wasn't so much a slap on the wrist as a light touch. According to the Press of Atlantic City, Hard Rock was ordered by the NJDGE to pay $5,000 for not filing a petition when it hired Mann Lien as a new marketing executive for its Hard Rock Hotel & Casino Atlantic City, which opened on the site of the former Trump Taj Mahal this past June. According to the state's Casino Control Act (CCA), all new executives must be vetted by the Casino Control Commission.
Lien was hired as the venue's VP of Asian Marketing this past July. Hard Rock dropped the ball and didn't notify the commission until October 22 and was subsequently fined on October 29. It then proceeded to request a qualification waiver the following day, but the lack of the filing of the waiver when he was hired is a violation of the CCA.
Hard Rock Atlantic City remains one of the few properties in the state without a sportsbook. However, this could soon change, as the company has reportedly submitted a "transactional waiver" that would allow it to begin "sports pool and online sports pool operations." It has signed a partnership agreement with Gaming Innovation Group (GIG) out of Malta to offer an omni-channel sports gambling service and has another agreement in the works with online gambling operator the Kindred Group.
The partnership with GIG saw Hard Rock begin to offer an online, real-money casino and marked the beginning for GIG in the U.S. online gambling market. Through the agreement, Hard Rock began to offer a virtual casino experience, minus poker (except video poker). As indicated by GIG CEO Robin Reed at the time, it was "a first step in our mutually ambitious plans to take market share in the regulated online gambling market in the US."
The post Hard Rock receives slap on the wrist from NJ gambling regulator appeared first on CalvinAyre.com.